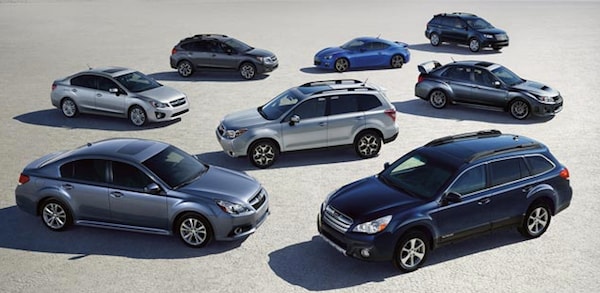 If you're a Subaru owner, we don't have to tell you that Subaru is an automaker that's dedicated to engineering dependable vehicles that deliver outstanding performance and capability. From boxer style engines to symmetrical all-wheel drive, Subaru's vehicles feature design elements that are intended to provide drivers with the reliable performance they count on.
Even the most rugged vehicles require regularly scheduled maintenance to perform at the top of their game, though, and have you covered at our Subaru service center serving Randolph NJ. Whether you're looking to stay up to date on your car's maintenance or know you're overdue for some work under the hood, we can get you up and running in no time.
Quality Service Comes Standard for Randolph area Subaru Drivers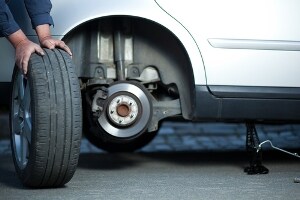 At our New Jersey Subaru service center, we strive to provide a uniquely personal experience for all of our customers. This means we're focused on our customers as people, not just on the moving parts of their vehicles.
When you visit us, you can count on being greeted by one of our courteous staff members and receiving truly stellar service. We'll work with you to establish the service your vehicle needs, and help you to understand the process as it unfolds.
Our certified technicians have access to all of the latest technology in our state-of-the-art facility, allowing them to put their knowledge and experience to work when they're repairing your vehicle. From simple maintenance procedures to more advanced repairs, you can count on your vehicle receiving expert care so that you can get back on the road as quickly as possible.
We also offer a virtually limitless selection of tires specifically matched to your vehicle, which you can easily browse and search online. By selecting the perfect match for your vehicle, we can help you to get the best out of your vehicle in just about any terrain. You can schedule an appointment for installation online, or our expert staff can offer any assistance you need when it comes to choosing the right set of tires.
Of course, tires aren't the only parts we offer at Subaru of Morristown. We also offer the quality OEM Subaru parts that fit your vehicle perfectly if you're the DIY type. Our expert certified technicians can even help you find the exact fit for the job at hand if you're not quite sure what it is you need!
No matter what sort of service your Subaru is due for, we can get you back on track at Subaru of Morristown. To learn more about the wide range of services that we provide, or to schedule an appointment for service, be sure to contact our New Jersey Subaru repair shop online or to call us directly at (866) 868-4009 today!