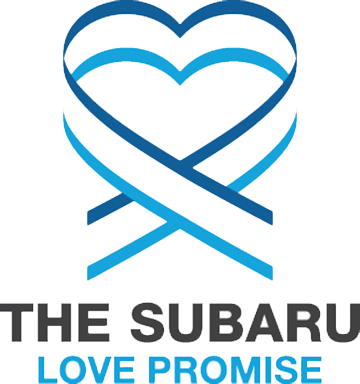 What is the Subaru Love Promise?
Subaru and our retailers believe in making the world a better place and the Subaru Love Promise is our vision of respecting all people. This is our commitment to show love and respect to our customers and to work to make a positive impact in the world.
How is Subaru of Morristown dedicated locally to the Love Promise?
Our Love Promise can be seen in various partnerships with local charities and non-profits. We're grateful for the opportunity, not only to be a part of our community, but to serve it as well.
Independence 360/Spectrum360
Love Promise Stories from Subaru of Morristown
Subaru and Subaru of Morristown believe in making a positive impact on the communities in which we live and work. We uphold that belief through our Love Promise Community Commitment. Every month, we select inspiring stories from customers and partners from around our area who strive to support our collective commitment and feature them here
Bam Bam LOVES Subaru and his new FURever home! - Alex G
BamBam, aka The Bammers aka Mr Potato, was found wandering the streets of Philly in the middle of August. After shelter workers checked for a microchip, they contacted his documented owner who claimed that she just had too much going on to care for him. Though he had a sweet personality and loved all he met, BamBam's age (at least 9yrs) and his physical condition (overweight, swollen joints, covered in masses and overgrown skin tags) did not put him at the top of the "adopt me" list. Sadly, after a month of waiting without adopter or foster, this sweet potato was put on the euthanasia list in September due to overcrowding. This is when Eleventh Hour Rescue stepped in! Once Bam was brought to our rescue, we placed him with a foster and made appointments for ultrasounds and biopsies for his lumps and bumps. He was also given supplements for his joints and weight management food to shed some pounds. Within a couple weeks, he was enjoying short runs around the yard and had some of the largest skin tags removed. Because of the support EHR receives from our retail partner, Subaru of Morristown, we were able to afford the multiple vet visits this boy needed to get healthy and attract the attention of an amazing adopter! By the end of October, volunteers received their last "Bamber Alert" from the fosters - Bam Bam had been placed in his FURever home and was getting so much love every day. We know he will spend the rest of his days in comfort and care <3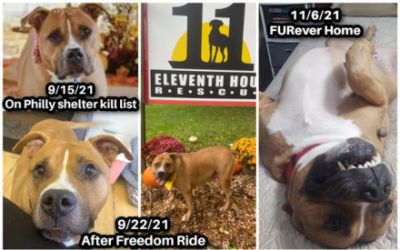 ---
Finding FURever families for rescues dogs & cats - Jess H
Eleventh Hour Rescue has always been very proud and grateful of the support that Subaru of Morristown has provided our organization, in direct monetary donations as well as generous collections of toys, food, & supplies for the rescue dogs & cats that we save. On October 19th, in honor of "Subaru Loves Pets" month, they hosted an adoption day and donation drive, inviting us to bring some of our dogs and cats to visit to get exposure and build interest. We have participated in these events with them in the past and, as always, the staff was very welcoming and accommodating. Throughout the time we were there, they took turns coming over, petting and cuddling the dogs, interacting with our volunteers, and bringing customers over to meet us. It was a successful event, with us collecting goods and donations, giving our animals lots of great exposure. BUT the story does not end there! In our experience at events like this, it is more about getting our animals seen, not necessarily ending with adoptions. However, because of the amazing efforts of the staff in publicizing our organization and asking people to stop in, we ended up having FOUR adoptions from the event! One was a sweet kitten named Raven, adopted by one of the Subaru employees. The three dogs who were adopted as a result of this event had each been with us a couple of months, considered "underdogs" because of their back story. The two females are sisters Karolina and Lilly, while the male is Stefan, each just over a year old. All three came from a hoarding situation in Texas where they had very little human interactions, so normal adoption events could be a lot for them to handle. They normally shy away from too much noise or people, and so do not stand out in comparison to other animals that are available for adoption. Because of the intimate, comfortable nature of the event Subaru of Morristown hosted, these three pups were able to settle in and show very well, helping their adoptive families to fall in love with them. We are positive that these three dogs specifically would have been with us for much longer if it had not been for the generosity and efforts of the staff at Subaru of Morristown! To top that off, we continued to get donations, both monetary and supply wise, for the weeks following. We are so happy with the outcome of that event and with our partnership with Subaru of Morristown. We know moving forward that the relationship can only get stronger and provide more and more benefit to our rescue dogs & cats. The work we do depends on the support of our community and our Subaru connection is definitely a cornerstone, enabling us to save more lives and create more FURever families.
---
Envy of the Island - John O
Just thought I would share something with you. We bought our 2005 Baja in December of 2004 from Subaru of Morristown and have been thrilled with it ever since. I lived in NJ for 64 years before we moved to SC last year. We also bought a home on the tiny island (about 11 sq. miles) of Cayman Brac in 2010 and shortly thereafter, shipped our Baja here. Since it arrived on the dock here, it has been the envy of the island. In addition to ferrying people and dogs, it has carried kayaks, paddle boards and countless loads of yard debris to the dump. Mother Nature and the salt air can be tough on vehicles here. I do maintain the car as well as possible and regularly wash and wax it to keep ahead of the salt. Today as I was waxing the car, it struck me that I was looking at the "Subaru of Morristown" sticker on the back of the car right next to our Cayman license plate. Having moved to SC, we don't have too many old ties to Morris County. Just felt I had to share with you where our Baja has been hanging out for the past 7 years and still going strong for us!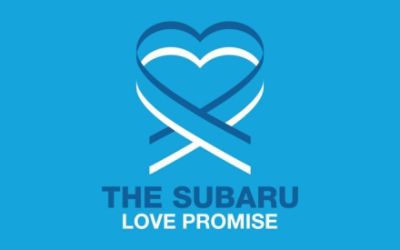 ---
Thank you - Susan B
I wanted to say thank you for your donation to 11th Hour Rescue. We are so excited to build our new kennel and this donation will get us closer to our goal. We save thousands of cats and dogs every year and a new kennel is greatly needed. PS: My family owns a total of 6 Subaru cars and we absolutley love the cars and the service :)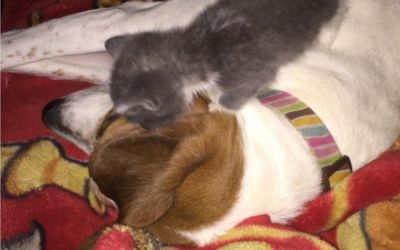 ---
Thank you Subaru for helping our furr-friends - Karen G
Eleventh Hour Rescue does wonderful things for the dogs and cats. Thank you for helping their cause with your generous donation. Many cats were displaced when we had to move them from the Budd Lake facility and we have been trying to raise the funds to make this a working location. Your donation helps bring us closer to our goal. Eleventh Hour isn't just another animal rescue, we work hard to save animals that are out of options. Many are just hours away from being euthanized because they have been given up on by others. That is when Eleventh Hour steps in and saves their lives. When you meet these cats and dogs, it is almost as though they kbnow they have been given a second chance. They are the sweetest animals and are ready to give love. Thank you Subaru for giving to our cause and helping us to save more lives and giving them a safe place to stay while we find them their furr-ever home.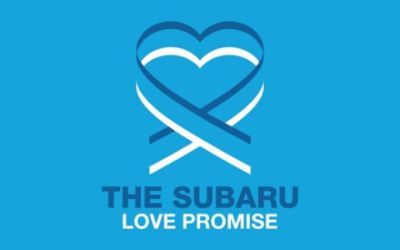 ---
Building Hope - christina d
Thank you, Subaru of Morristown! Eleventh Hour Rescue would like to send some love to Liz and Jon Brauer at Subaru of Morristown. The Brauers chose Eleventh Hour Rescue to be a recipient of the 2016 Share the Love Campaign. And as if that wasn't enough, they generously pledged an additional $50 per vehicle sold to the total donation. Over the years the Brauers' have made a tremendous impact in our community with their loyalty, commitment and support of many local charities. Eleventh Hour Rescue is proud and appreciative to be one of them. The Share the Love nomination by the Brauers generated much excitement for the volunteers at EHR who are dedicated to the needs and well- being of the animals in our care. As a volunteer based, no kill, not for profit organization our shelter is always operating at full capacity. As much as we wish we could save every precious animal that needs our help, space limitations are a constant challenge for us. "Building Hope" is our property in Mt. Olive, NJ that will be developed to create a comfortable and progressive place of care and healing for our rescues while they await their forever homes. Thanks to the generosity of Brauers and Subaru their donation will help us to achieve our dream of "Building Hope". With gratitude, Christina D.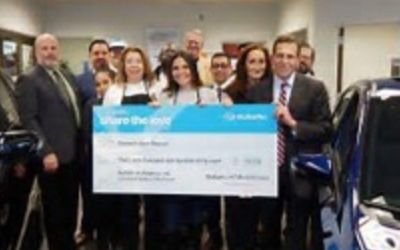 ---
Subaru of Morristown helped to save animals - Olivia L
I'm a kitten foster for Eleventh Hour Animal Rescue, and I use my Forester to transport kittens for health check-ups, vaccinations, and to meet their adoptive families. So when our rescue group found out that Subaru of Morristown had donated $39000 towards helping us build a new shelter near my home, I was thrilled and proud to be a Subaru fan. So many more lives will be saved and so many more happy stories will come out of this new shelter, in no small part to their donation. Thank you so much!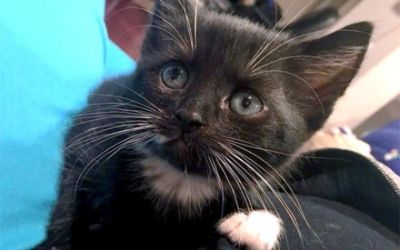 ---
Subaru cares about pets - Laura M
Subaru of Morristown was kind enough to make a large donation for the Eleventh Hour Rescue shelter building fund. This will really help us house and rescue more animals. There are times when we can't help animals in need due to space or lack of available foster homes. Having a new facility sooner will really make a difference in animal's lives. I have 4 foster kittens now which are black and less likely to get adopted. The longer I have to keep them, makes me unavailable for others that need help. With shelter space I will be able to rotate these tame kittens out if they are not adopted and be available for new ones that need socialization. Everyone deserves a chance at a better life. Thanks to Subaru for helping us get closer to that goal.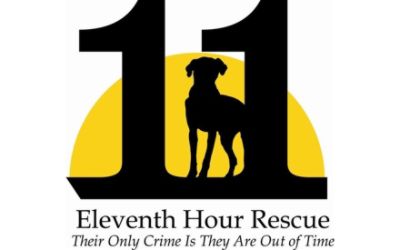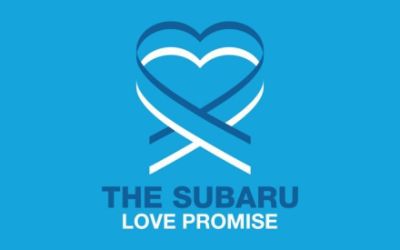 ---
11th hour rescue - Jen W
I want to personally thank you for your extremely generous donation to 11th hour. I have been fostering a cat, that I got from the Budd Lake facility back on October 7th 2016. This wonderful cat has brought me such happiness to myself and my family and I am so happy that I made the decision to foster. 11th hour has been amazing to make sure all her needs are met and are very consistent on checking how my cat is doing and if she needs anything at all. There have been quite a few medical needs that my cat has needed and 11th hour never hesitated to help her and always went above and beyond for her. Everyone I have met through 11th hour has been amazing and this is truly a great organization. I am excited to see the new facility and know they will put it to amazing use. Thank you again for not only thinking of 11th hour but thinking of all the wonderful animals this will help benefit.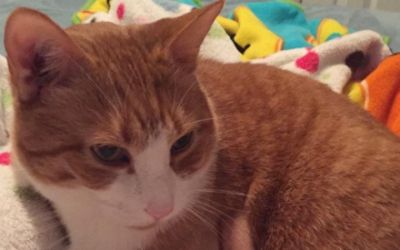 ---
Thank you!! - Tammy P
The owners and staff at the Subaru of Morristown are amazing. They worked diligently to raise money for Eleventh Hour Rescue during the Share the Love event. The money they raised will have a large impact on the community, as it will go towards building a new animal shelter in Mount Olive. This dealership went above and beyond and truly tries to make a difference. Thank you Subaru of Morristown!!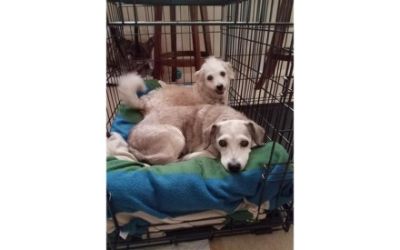 ---