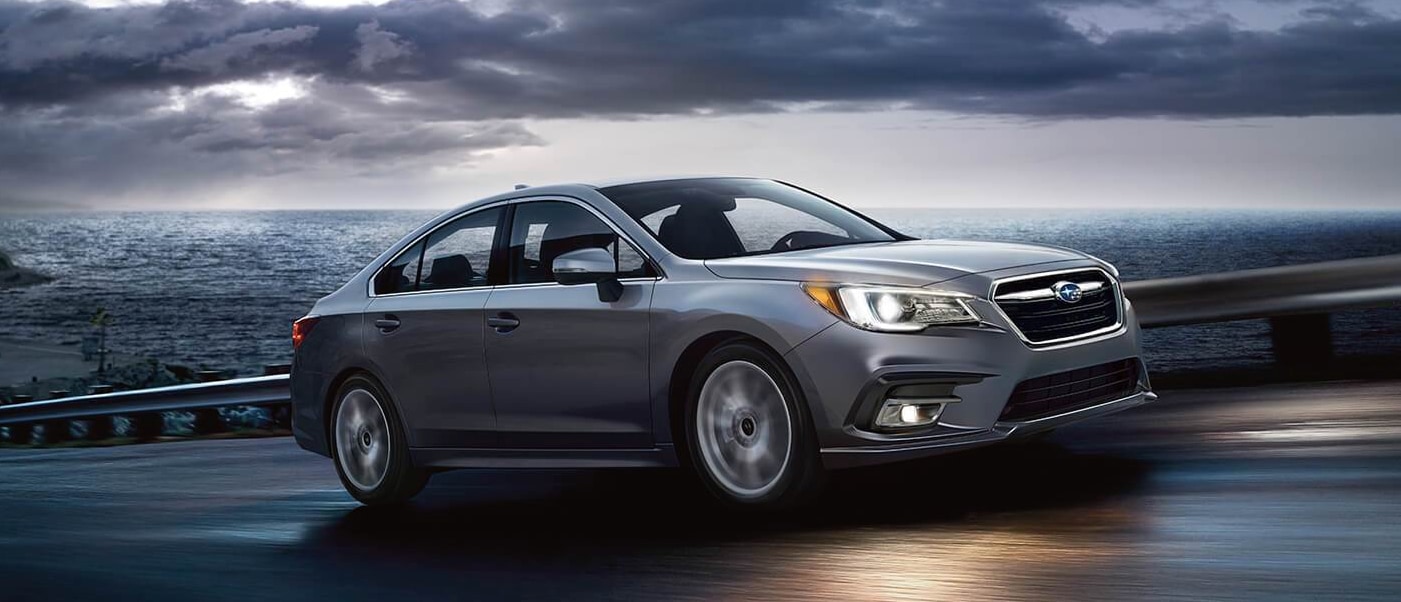 Maybe you're a "Subaru person." Maybe you're not a "Subaru person" yet. Either way, you know they exist: Those who will only buy a car if it has that distinctive six-star logo on the front.
There's a reason why some folks just trust Subaru more--actually, there's quite a few reasons. Here's a few of the features that set Subaru apart.
Boxer Engines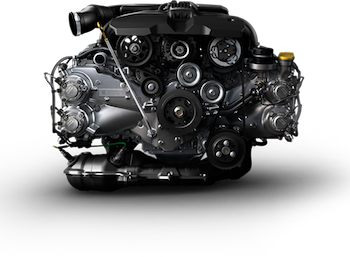 Every Subaru model is powered by a Boxer engine. What's that, you ask? A Boxer engine is also known as a "flat" engine, powering the car with horizontally opposed pistons that move in and out sort of like a boxer's gloves--hence the name. Boxer engines have a lower center of gravity compared to in-line and V-style engines, helping anchor the vehicle to the road and mitigating the risk of the engine smashing into the passenger cabin during a front-end crash.
Some people love them for their power, some for their simplicity, some for the unique exhaust sound they make while accelerating. And you won't find one under the hood of Subaru's competition.
Standard All-Wheel Drive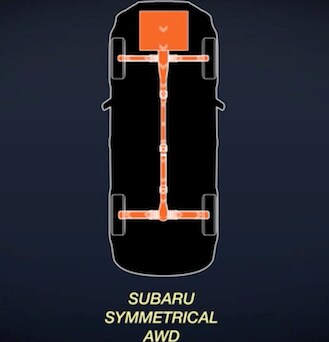 Probably the first thing an educated car shopper will think of when they hear the name "Subaru" is the phrase "all-wheel drive." From the road-ripping Subaru WRX all the way up to the new people-moving Subaru Ascent, all Subaru vehicles come with the brand's legendary symmetrical all-wheel drive system (with the exception of the sporty rear-wheel drive BRZ).
Why AWD? Because New Jersey drivers can never be quite sure what the weather and roadways have in store for them. From gravelly road construction to rush hour insanity to slippery snow and thunderstorms, NJ is always trying to push your car into a ditch--and symmetrical AWD works to keep it out. You'll love the way a Subaru handles in the corners or in rough conditions, and you won't even find all-wheel drive systems--let alone ones as good as Subaru's--on most comparable sedans and crossovers.
Commitment to Safety
Subaru's 2019 lineup produced more IIHS Top Safety Pick Plus designations than any other brand. Both Boxer engines and AWD contribute to Subaru's safe reputation, but they don't rely solely on 20th century technology to protect you. New, high-tech tools like the EyeSight Driver Assist suite offer incredible benefits, like Automatic Collision Notification, Enhanced Roadside Assistance, or Stolen Vehicle Recovery. Some 2019 Subaru models will even give you Blind-Spot Detection and Rear Cross-Traffic Alert, while available DriverFocus Distraction Mitigation System keeps you informed and alert on the roadway.
Shop Subaru in New Jersey
If you want to see why Subaru vehicles are some of the longest-lasting, best-loved cars on the road, visit our team here at Subaru of Morristown. We'll be glad to show you around our fantastic Subaru inventory, or give you the full Subaru experience with a test drive. And after that, who knows--you may never want to drive another brand again.