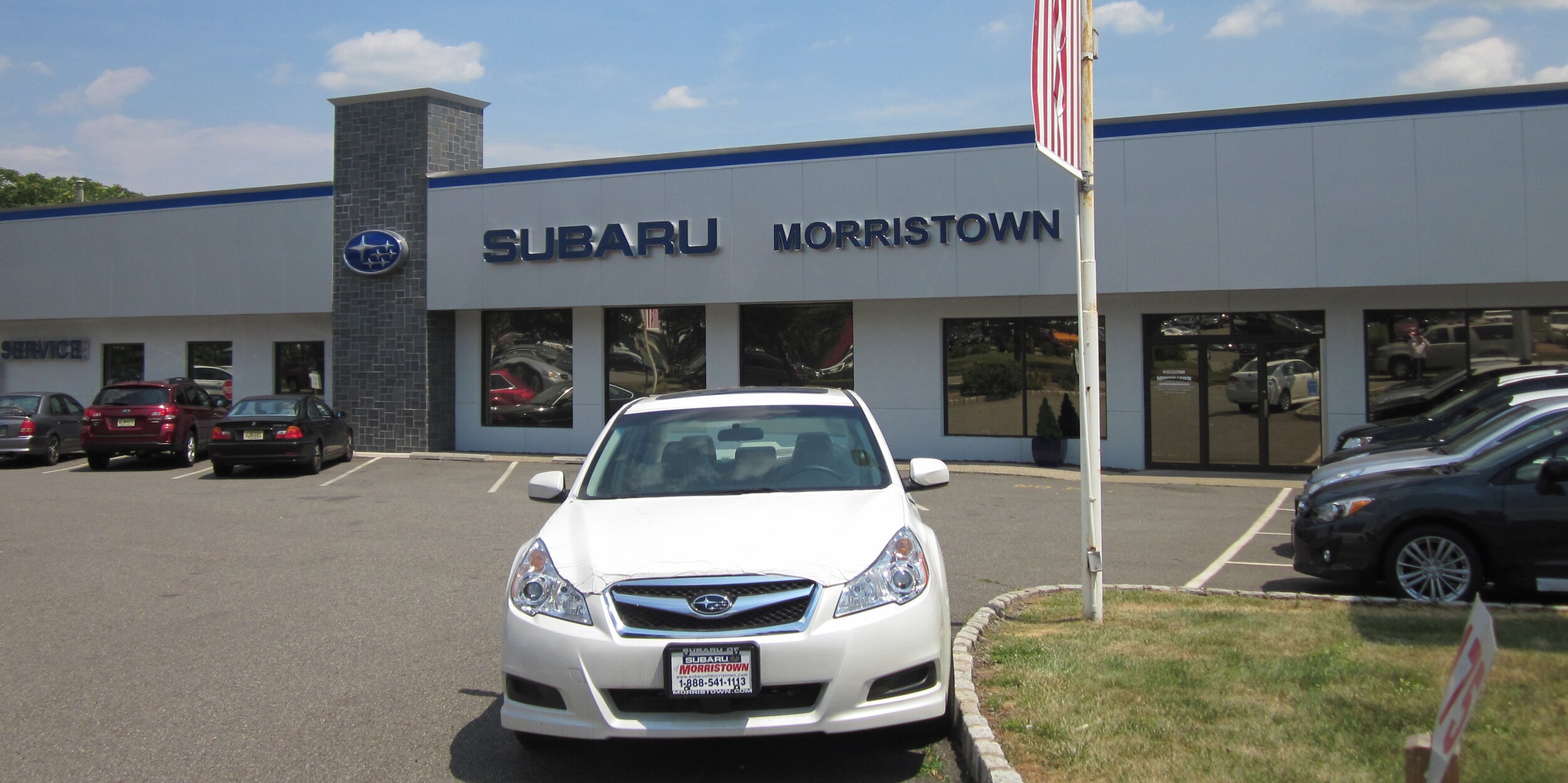 We're proud to provide our customers with everything they need for the perfect automotive experience here at our dealership. From new Subaru vehicles and quality pre-owned vehicles at our Morristown location to flexible financing options and comprehensive maintenance and repair services, we've got you covered at Subaru of Morristown. When it comes to cars, we always go above and beyond to exceed your expectations at every opportunity.
Of course, the key to the exceptional experience we provide is our standout team! The staff at our Morristown Subaru dealership is always in your corner, doing everything that we can to make your automotive experience better than ever before. While you can certainly get to know us online, we can't wait to meet you in person!
Visit Subaru of Morristown
Using the map above, it's a breeze to find your way to our convenient Morristown location from wherever you're located. With our accessible location and extensive hours, we make it easy to come in and see us for all of your automotive needs. If you have questions or concerns, don't hesitate to contact us online or to give us a call at (866) 910-3466 today. We can't wait to lend a hand.
Get Directions
Sales Hours
Monday

By Appt. - 9:00am - 7:00pm

Tuesday

By Appt. - 9:00am - 7:00pm

Wednesday

By Appt. - 9:00am - 7:00pm

Thursday

By Appt. - 9:00am - 7:00pm

Friday

By Appt. - 9:00am - 7:00pm

Saturday

By Appt. - 9:00am - 6:00pm

Sunday

Closed
See All Department Hours
Dealership Hours
Monday

By Appt. - 9:00am - 7:00pm

Tuesday

By Appt. - 9:00am - 7:00pm

Wednesday

By Appt. - 9:00am - 7:00pm

Thursday

By Appt. - 9:00am - 7:00pm

Friday

By Appt. - 9:00am - 7:00pm

Saturday

By Appt. - 9:00am - 6:00pm

Sunday

Closed
Parts Dept. Hours
Monday

7:00am - 4:30pm

Tuesday

7:00am - 4:30pm

Wednesday

7:00am - 4:30pm

Thursday

7:00am - 4:30pm

Friday

7:00am - 4:30pm

Saturday

7:00am - 4:30pm

Sunday

Closed
Service Dept. Hours
Monday

7:00am - 4:30pm

Tuesday

7:00am - 4:30pm

Wednesday

7:00am - 4:30pm

Thursday

7:00am - 4:30pm

Friday

7:00am - 4:30pm

Saturday

7:00am - 4:30pm

Sunday

Closed
Service Hours
Monday

7:00am - 4:30pm

Tuesday

7:00am - 4:30pm

Wednesday

7:00am - 4:30pm

Thursday

7:00am - 4:30pm

Friday

7:00am - 4:30pm

Saturday

7:00am - 4:30pm

Sunday

Closed
Parts Hours
Monday

7:00am - 4:30pm

Tuesday

7:00am - 4:30pm

Wednesday

7:00am - 4:30pm

Thursday

7:00am - 4:30pm

Friday

7:00am - 4:30pm

Saturday

7:00am - 4:30pm

Sunday

Closed