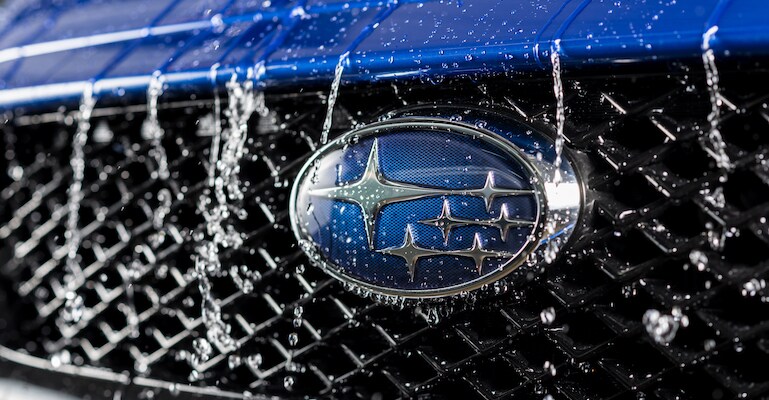 Schedule Service
With summer being just a couple of weeks away, it's finally time to begin preparing to enjoy some of the warmer weather that the state of New Jersey so generously provides us with, and while you may feel prepared for this type of weather, your vehicle may not. With that being said, if you are looking to ensure proper vehicle functionality and safety throughout the summer months, our Subaru of Morristown service center serving Mendham, Parsippany, Morris Plains, Summit, Randolph, and Madison is here to share some preparation tips we've learned over our many years of experience and help service your vehicle the right way!
Tips For Preparing Your Subaru For The Summer
Test Your Air Conditioning System - To ensure that your air conditioning is up to the task of cooling off the inside of your vehicle, it's important to test it out before it gets too warm outside. If the air does not feel cool, it could be a simple fix, as the air conditioning system may just be in need of more refrigerant. We also recommend having your air filters replaced, as they will prevent your system from working harder than it needs to and will immediately improve the air quality in your cabin.
Check Your Tire Pressures – As you may or may not know, colder weather can cause your tires to be underinflated, but once the weather begins getting warmer, it will actually reinflate, or in some cases, even overinflate them. To ensure the safety of you and the Morristown area drivers around you, be sure to take a moment or two to check that your tire pressures are uniform all around.
Clean The Interior & Exterior of Your Vehicle – We recommend giving your vehicle a thorough washing inside and out. On the outside of your vehicle, be sure to use soapy water and when done cleaning, apply a coat of wax to further protect your paint from the heat and other harmful elements. As for the interior, you can use a steam cleaner or apply a rug-cleaning spray to remove any particles from your car's carpeting.
Replace Your Windshield Wipers & Top-Off Your Wiper Fluid – A dirty windshield can pose a significant safety hazard to you and other drivers around you. If your blades are in poor condition, allow our certified professionals to swap them out for a new set and top-off your windshield wiper fluid while we're at it!
Schedule Service at our Subaru Service Center in New Jersey
If you're interested in hearing more about how you can prepare your vehicle for the summer or you would like to schedule a service appointment for a time and date that is convenient for you, please feel free to contact us online or visit us in person here at Subaru of Morristown, located at 175 Ridgedale Ave in Morristown, NJ!
Schedule Service