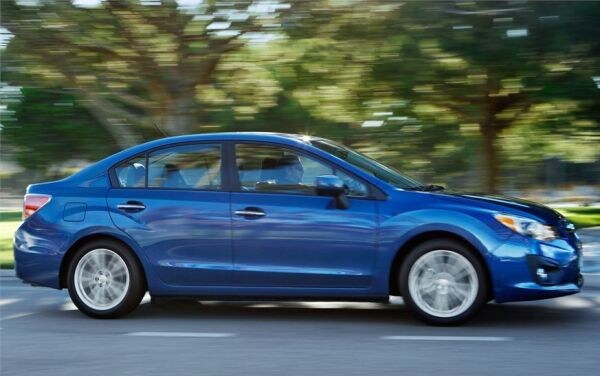 Whether drivers choose the sedan or the hatchback, they'll find that the 2014 Subaru Impreza offers an incredible blend of function and performance. With plenty to love from nose to tail, this is one vehicle drivers won't be quick to forget.
For more information on the 2014 Impreza, including pricing and availability, contact our New Jersey Subaru dealership online or call us directly at (888) 892-3239 today.
Performance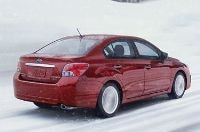 In keeping with Subaru's legendary dedication to performance, the 2014 Subaru Impreza brings NJ drivers a 2.0L DOHC Subaru boxer engine in each of its trim levels. As a result, the 2014 Impreza 2.0i, 2.0i Premium, 2.0i Limited, 2.0i Sport Premium, and 2.0i Sport Limited each turn out a lively 148 horsepower and 145 lb-ft of torque for exhilarating performance on the road.
Just as exciting for many drivers is the 2014 Impreza's outstanding EPA estimate of 36 highway miles to the gallon. With this impressive fuel economy, each trim level of the 2014 Impreza qualifies for Partial Zero Emissions Vehicle status.
Exterior
To match its sporty performance, the 2014 Impreza offers 15-, 16-, and 17-inch wheel choices for any driver's style. With four- and five-door body style available, it's easy to tailor the 2014 Impreza to any taste.
New Jersey Subaru fans can also select from a range of colors, including Satin White Pearl, Dark Gray Metallic, Venetian Red Pearl, Ice Silver Metallic, Quartz Blue pearl, Crystal Black Silica, and Jasmine Green Metallic.
Interior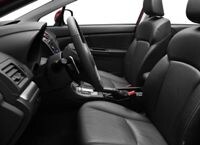 Inside, the 2014 Impreza continues to capture the thrill of the open road. Available leather-trimmed upholstery and matching steering wheel offer a taste of luxury, which is further enhanced by the available power moonroof.
Cargo room is present in abundance, as well. With a 60/40 split in the rear seats, both four- and five-door models offer plenty of space for just about anything. When the adventure calls more even more options, the available roof rails provide the perfect place to stow everything from luggage carriers to kayaks.
Technology & Safety
No matter where the journey leads, NJ Subaru drivers can count on the 2014 Impreza's available voice-activated GPS with 6.1-inch touch-screen to make it an adventure. Add in innovations like text message and Bluetooth functionality, a premium audio system with HD and SiriusXM Satellite Radio, and USB connectivity, and the 2014 Impreza is set for just about anything.
Safety is paramount as well, and is present throughout the 2014 Impreza's design. From the low placement of the Subaru boxer engine to the Vehicle Dynamics Control system, stability and traction are key. An advanced protection system, including seven strategically placed airbags, helps to protect occupants if a collision becomes unavoidable.
Whether it's your daily commute or a weekend adventure, your ride can become an adventure with the 2014 Subaru Impreza. For more information regarding pricing and availability, be sure to call Subaru of Morristown directly at (888) 892-3239 to schedule a test drive or to visit us online today!

2014 Subaru Impreza 2.0i Premium